End of charity project "Children for peace throughout the world" in Kyiv
On June 6, 2016 at the Ivan Franko National Academic Drama Theatre in Kiev, within the framework of the solemn event, ended the charity project "Children for peace throughout the world". The initiators were the Embassy of Hungary in Ukraine, the Honorary Consulate of Hungary in Ivano-Frankivsk represented by Vasil Vyshyvanyuk, as well as the Fund "Vidrodzhennya Prykarpattya", whose president is a Ukrainian singer Kateryna Buzhynska.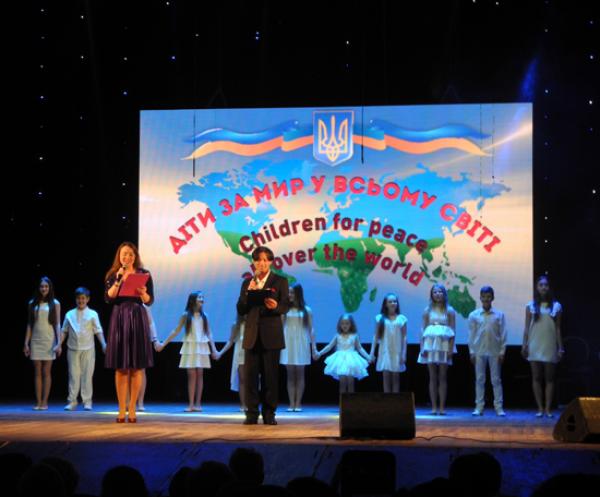 The program began on December 19, 2015 in Ivano-Frankivsk, where 250 Ukrainian children attached personally made peace doves on the map of Ukraine, writing on paper doves their wishes for peace. The baton passed on December 22 to Hungary, where children from Ukraine in the Hungarian Parliament, near the main tree of the country, passed the baton to Hungarian children. Children were received by the Deputy Chairman of the Hungarian Parliament Sándor Lezsák and by the Secretary of the Ministry of Human Resources Miklós Soltész.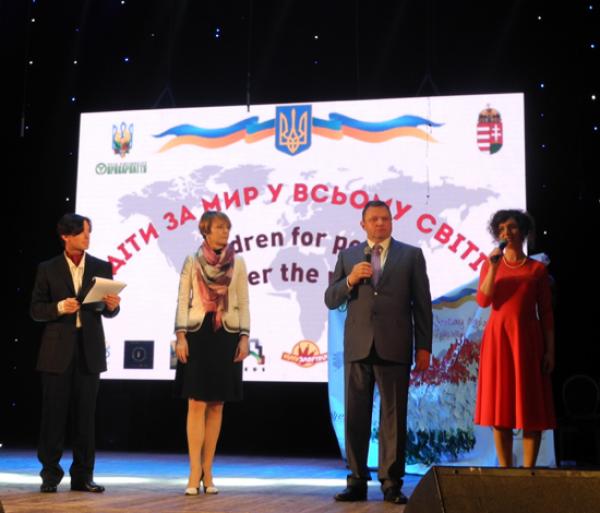 At the locations of the program in Ukraine were present about 100 000 Ukrainian children. Children visited 35 foreign countries, where they had the opportunity to meet with representatives of government and non-governmental organizations. Especially outstanding was the meeting in St. Peter's Square with Pope Francis. This series of events had a strong message of peace from the Ukrainian society for the inhabitants of each of the host countries concerning the importance of peace in Ukraine and all around the world.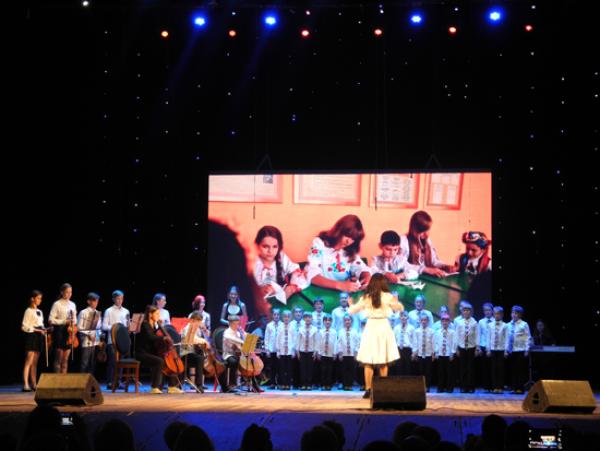 At the closing event, where the Ministry of Foreign Affairs of Ukraine was represented at a high level by the Deputy Minister for European Integration Elena Zerkal, the State municipality of Ukrainians in Hungary by the chairman Yuriy Kravchenko, Ambassador Ernő Keskeny said in his speach: Ukraine can always count on friendly help of Hungary. The concert program, in which children were participating, was accompanied by a considerable attention of press.
After the concert, there were a reception in the premises of the Embassy of Hungary which was attended by the representatives of the diplomatic corps.